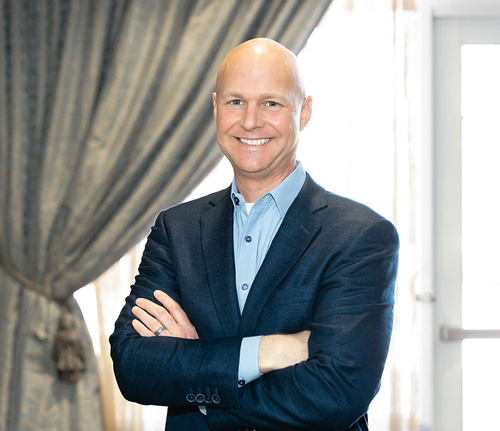 Bob Armbruster founded Clean Team in 1996. With his mom's vacuum, a mop bucket, and a simple goal – providing quality janitorial services – Bob began knocking on doors. He soon landed his first account. Through hard work and dedication, Bob and his team have consistently grown the company every year.
Today, Clean Team is a leading commercial janitorial provider in the Midwest. Clean Team is known for:
Dedicated People
Smart, Cost-Effective Service
Reliable Management
Customer Retention
Trained Personnel
From daily cleaning services to floor and window care, Clean Team is a full service facilities maintenance organization.
As Clean Team continues to grow, Bob never forgets the company's humble beginnings and has a deep appreciation for Clean Team's employees. Therefore, Clean Team focuses on hiring the right people, treating them with respect, rewarding their achievements, and giving them the tools they need to safely perform their jobs.
Clean Team is excited about future growth and continuing to develop partnerships with its customers.
Albuquerque, New Mexico
Battle Creek, Michigan
Buffalo, New York
Cincinnati, Ohio
Cleveland, Ohio
Columbus, Ohio
Detroit, Michigan
El Paso, Texas
Evansville, Indiana
Findlay, Ohio
Fort Wayne, Indiana
Fremont, Ohio
Grand Rapids, Michigan
Indianapolis, Indiana
Lansing, Michigan
North New Jersey
Pittsburgh, Pennsylvania
Saginaw, Michigan
Toledo, Ohio
Youngstown, Ohio
Interview with Bob Armstrong
Bob went door to door when he was 18 years old working out of his dad's garage.
From cleaning 1500 square foot buildings to now a half a million square foot buildings, Clean Team is a leading janitorial services company.
Clean Team, Inc. will customize a cleaning program just for your company. Our goal is to service your account today and tomorrow. We provide a clean environment to keep our customers healthy, happy, positive, and motivated.