Commercial Cleaning Products Distribution Warehouse
We're excited to announce that we have a warehouse for our distribution side of the business. This building sits behind our corporate office in Holland Ohio, giving us the ability for housing more inventory and creating efficiencies.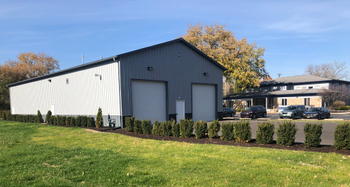 Tired of multiple vendors? Tired of multiple payables? Instead of making three or four phone calls, make one to Clean Team! We can provide janitorial services, hard floor care, carpet cleaning, window cleaning, and we can supply you with all of your consumable products, such as toilet tissue, hand towels, hand soaps, floor matting, hand sanitizers, disinfectant wipes, etc.
Clean Team has over 25 years of experience servicing our clients. We have a better way! Make your life easier by giving us a call. You can call our corporate office or your local branch and a friendly team member will be happy to assist you in making a change.
PLUS No delivery charges!
Janitorial Products
Brands we stock: Deb, Fresh Products, Canberra, NSS, Impact Products, crown matting, Tolco
Contact our sales team today to learn how Clean Team can service your facility!
Customer Review from a General Manager - Distribution Center
"I've enjoyed working with Clean Team over the last three years. You guys have the processes and procedures down to a science. You weren't lying when you told us the Clean Team would be the last company we would have to hire. Keep up the great work."
Customer Review from a Property Manager
"Clean Team supplies our restroom product as well as floor matting to our offices in three states. In the past we worked with three different companies to accomplish what Clean Team does for us. I would highly recommend Clean Team. Very professional company!"
Customer Review from a Facilities Manager - Large Manufacturing Facility
"I love the fact that Clean Team can take care of all our facility needs as well as providing us with our consumable products. Thanks for making sure we always have hand sanitizer and disinfecting wipes during the COVID-19 outbreak. Clean Team is the most professional service company we have ever worked with!"