Clean Team Appreciates it's Employees!
Clean Team's Annual Company Picnic, Training Program sessions, employee lunches & awards, golf outings & more.
"Take care of your Team Members and they will take care of the customer"
Advice from the late Jim Findlay - business leader, philanthropist, friend, and mentor. Our founder Bob Armbruster has taken this advice to heart for over 20 years.
Scott, Charles, Jerry, Shannon, Celso, Brian, David, Chloe,Latoya, Marta, Megan, Alyssa, Cayla, Paige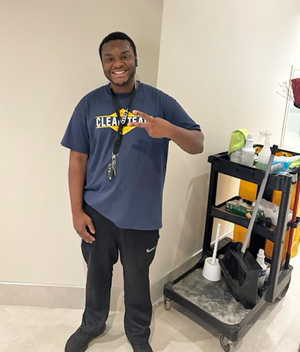 Demario is fantastic and always does a great job for us and is always happy to help.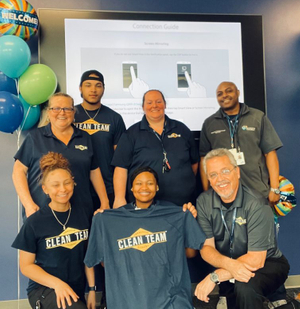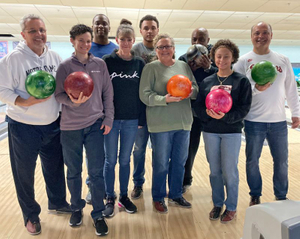 Clean Team Columbus works hard and plays hard!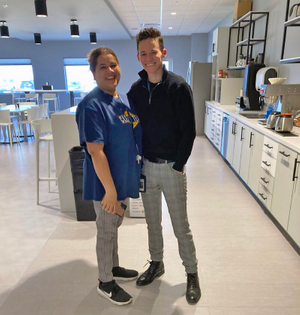 L-R: Kumari and Kristin, Area Manager, Columbus Branch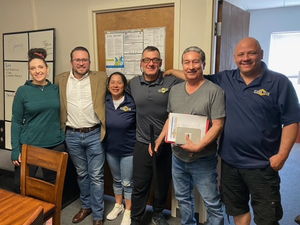 New Jersey leadership team after a daily management meeting. Left to Right: Dayana, Wilmer, Sandra, Frank, Luis and Sergio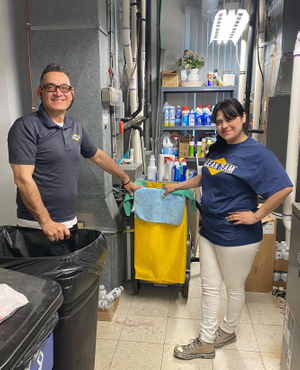 Area Manager Frank C conducting an inspection with a happy cleaner in New Jersey!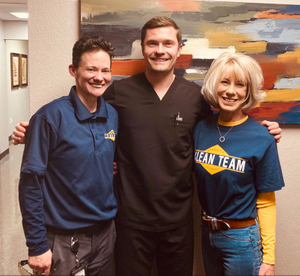 Deb and of course Kristin and the man in the middle is one of our happy customers. Thank you Deb and Kristin for getting the job done "Above the Line".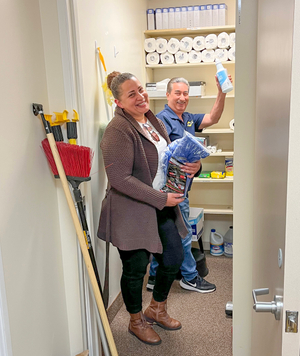 New Jersey Managers Hazel and Luis preparing for a first night in a new building!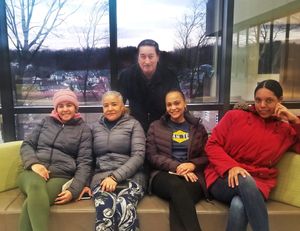 Area Managers in New Jersey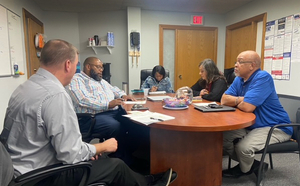 New Mexico team visiting Detroit office (Wade H and Gloria S)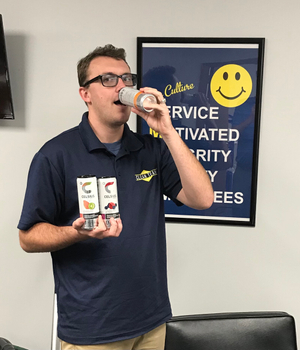 David, Area Manager, fueling up on some Celsius before starting his route in Detroit for the evening!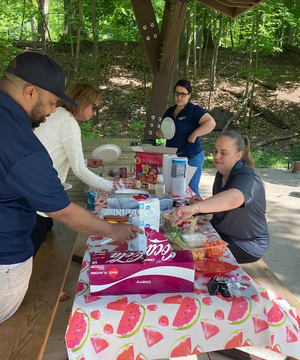 Cleveland Branch having a picnic and enjoying the weather.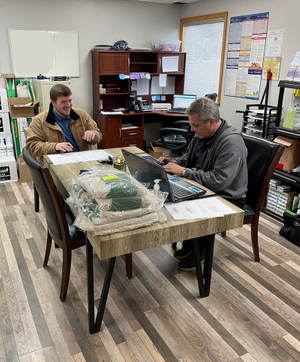 Columbus Branch preparing for a customer's supply delivery.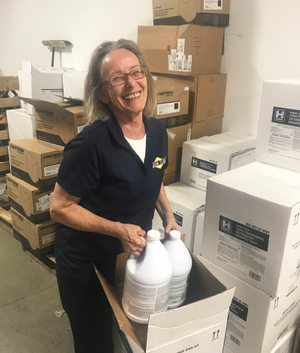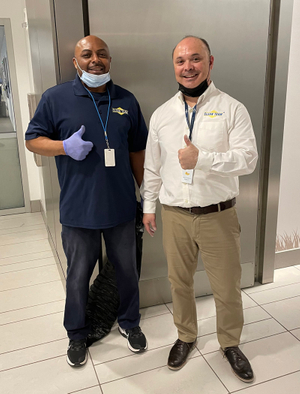 John and Kurt, Columbus Branch giving the thumbs up on the stainless steel project.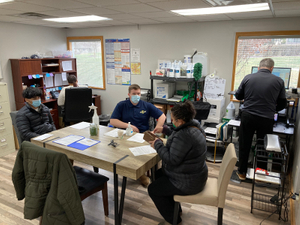 Columbus branch staffing coordinator and operations manager working together to onboard our future "A Cleaners".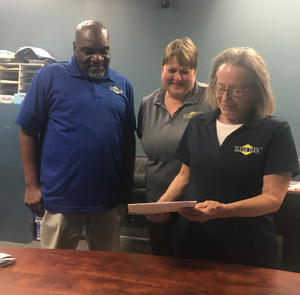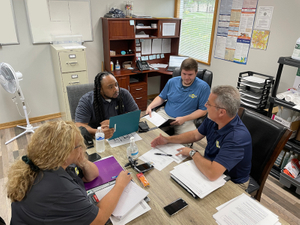 Columbus branch reviewing nighlty notes and preparing for the nights plan of action.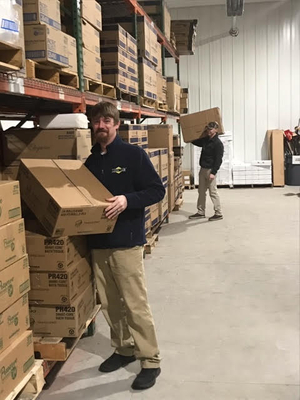 Managers pulling product from our Toledo warehouse.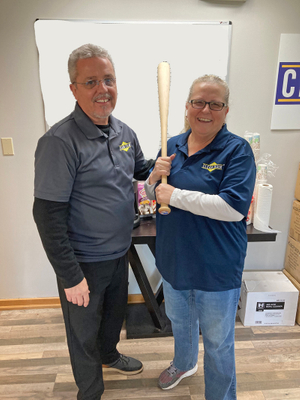 Jim and Donna, Columbus Branch getting ready to hit the field together for a monthly site inspection.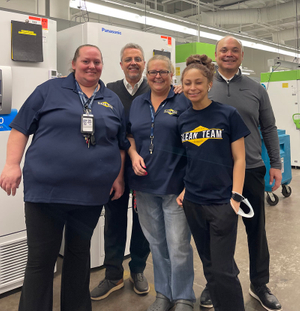 Columbus Branch sending in the "A" team on a start-up account and having some fun getting it done!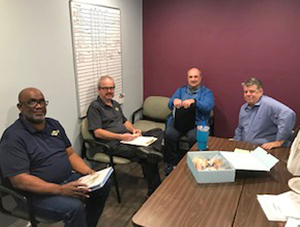 Jared brought in cookies for our meeting.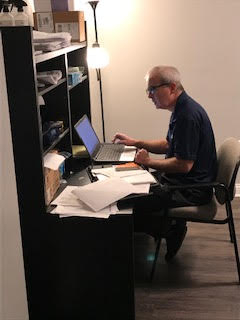 Kevin preparing for the evening shift.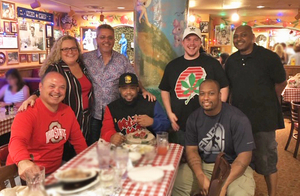 Columbus Branch: treating the office staff and management/supervision team to dinner.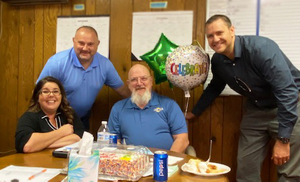 Bert's Retirement Party - Fremont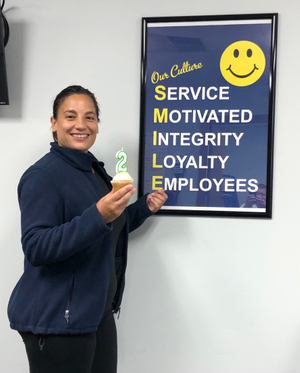 Happy Two-year anniversary to our Operations Manager, Heather Yacoub!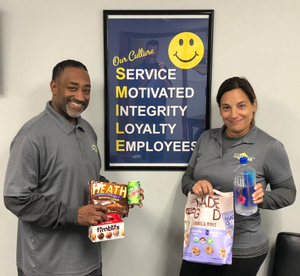 "Sugary or healthy snacks? What do you prefer before heading out for the night?"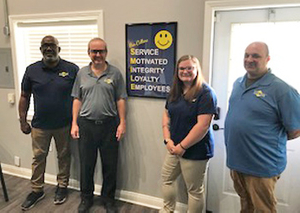 Findlay Team after their branch meeting.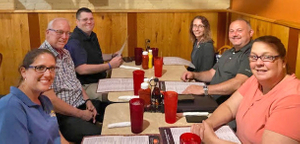 Executive and Battle Creek Team meets for post meeting lunch to game plan for a new account starting up in Charlotte, Michigan. A group of all stars!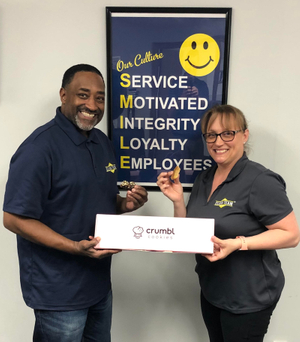 Kicking off our afternoon with some tasty Crumbl Cookies!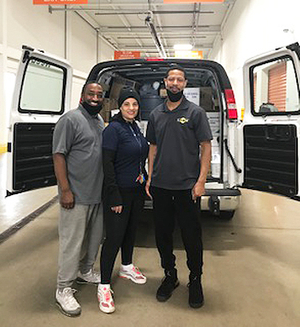 Corey, Heather and Adrian have the van loaded and ready to deliver supplies & equipment to five new buildings in Detroit!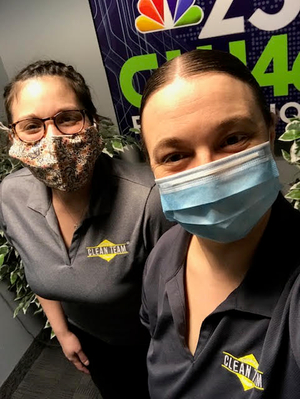 Supervisors with big smiles! even though you can't see them!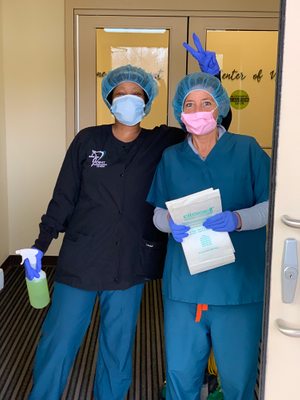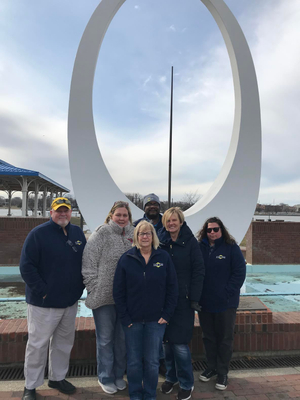 Kick-off Meeting at Wenonah Park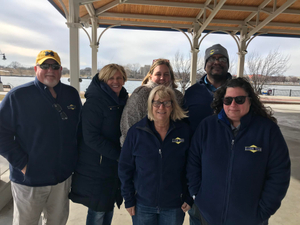 Kick-off Meeting at Wenonah Park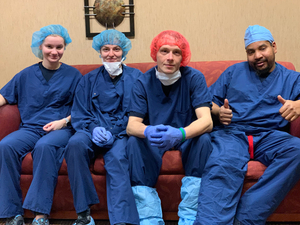 Our Surgery Center Cleaning Team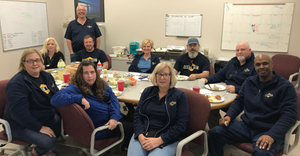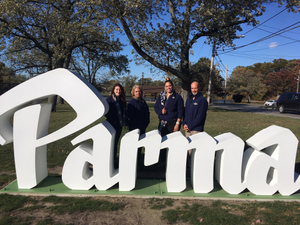 The Clean Team Crew taking a break to enjoy the fresh Autumn air!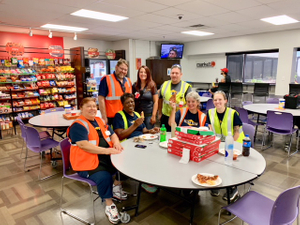 Pizza Party for the crew! Small way to say thanks for everything they do.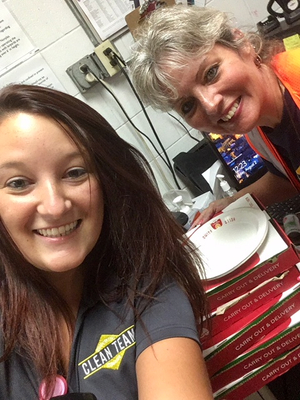 Melissa and Brenda setting up for the pizza party!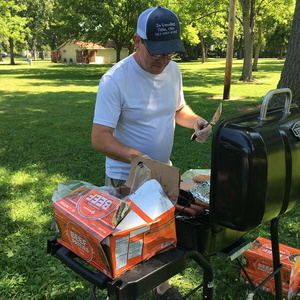 Tiffin Area Manager, Darrin Stallard, and his grilling expertise came in handy to feed a whole lot of hungry people
Clean Team Employees and their Families Enjoying Some Cornhole and Ladder-Ball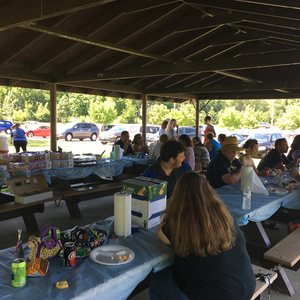 Clean Team Company Cookout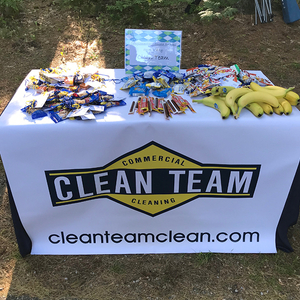 Ascension Foundation at Red Hawk Golf Course in Tawas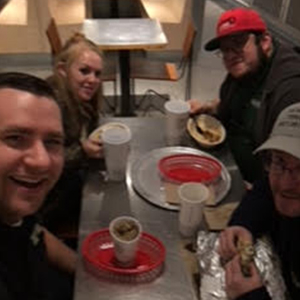 Two branches coming together to help with a startup. After a successful night everyone was treated to Jim's favorite spot!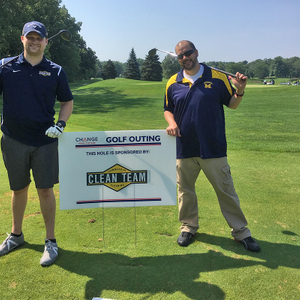 Clean Team Sponsors a hole at a charity golf outing.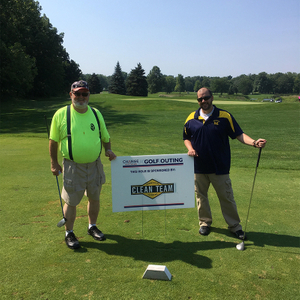 Team Members find out we are better at Cleaning then Golfing! But, we all had fun!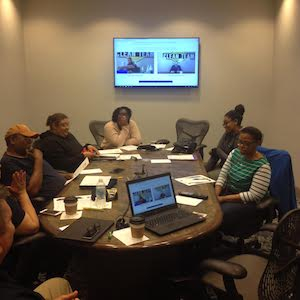 Clean Team Starts a new account in Novi Michigan. Even Team Meetings can be fun!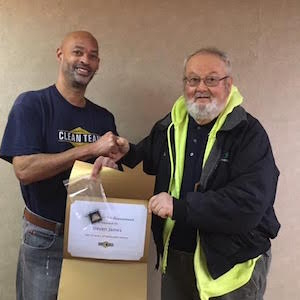 We have another Milestone in the books! Congratulations goes out to Steve on his 10 years of dedicated service. Thank you for all you do!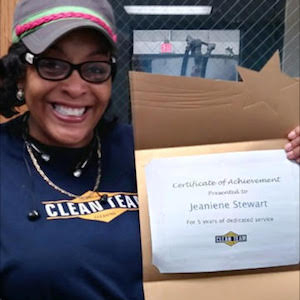 Jay, thanks for 5 years of service!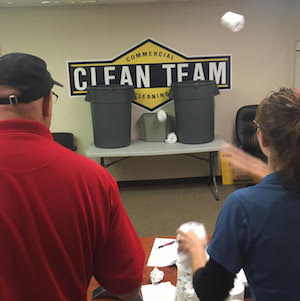 Toilet Tissue Basketball! Having fun at our nightly planning meeting.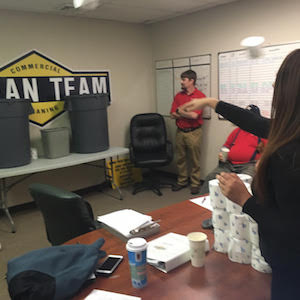 Toilet Tissue Basketball! Having fun at our nightly planning meeting.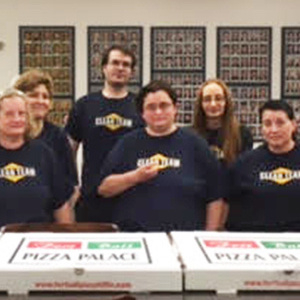 Pizza party for the crew! They worked on a big project and did a great job! Nice work team!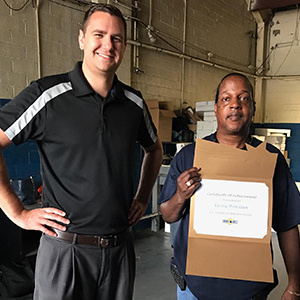 Thanks for 10 years of service Kenny!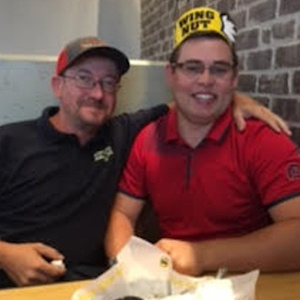 Some meetings can be fun! Manager meeting at buffalo wild wings.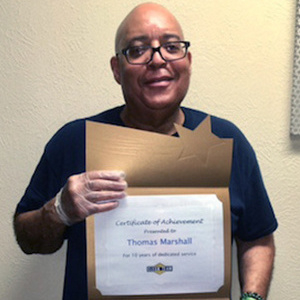 Thanks for 10 years of service Tom!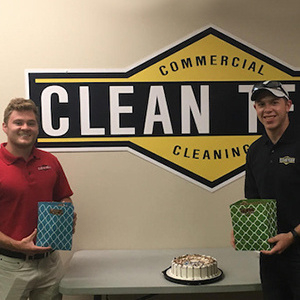 Clean Team UT Interns Last Day
Annual Company Picnic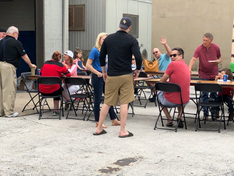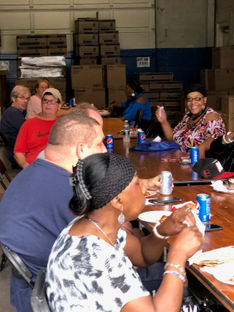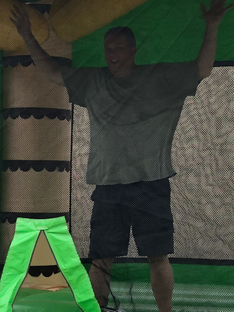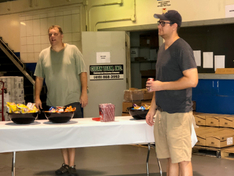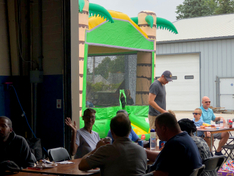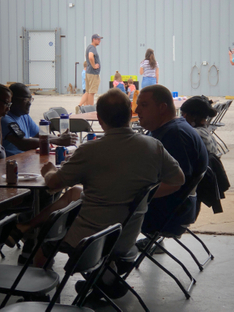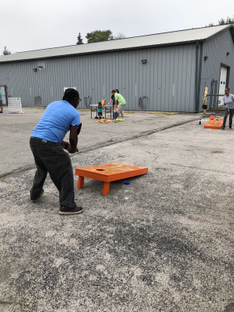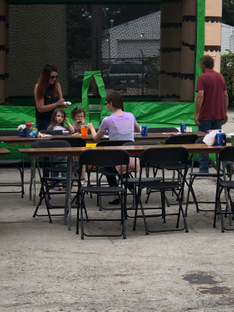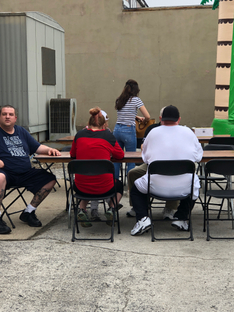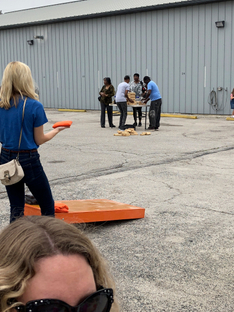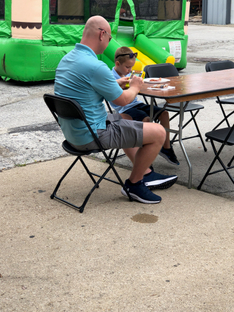 Annual Company Picnic at Mud Hens Game