S.M.I.L.E. is in Everything We Do - It's the Clean Team Culture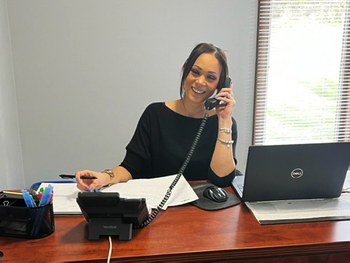 We are Hiring - Join the Clean Team Family Today
At Clean Team, employee satisfaction is a priority, and management works hard to find and retain the best people. In fact, many employees have over 15 years of service with the Clean Team family. This is because our employees are highly valued. From thank you notes to recognition lunches and employee appreciation parties, Clean Team knows that we are only as good as our employees.
As Clean Team continues to grow, Bob, the owner, never forgets the company's humble beginnings and has a deep appreciation for Clean Team's employees. Therefore, Clean Team focuses on hiring the right people, treating them with respect, rewarding their achievements, and giving them the tools they need to safely perform their jobs.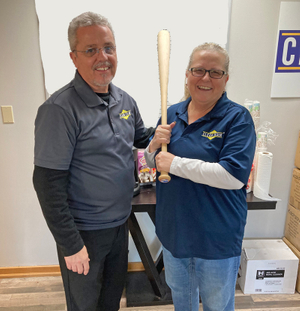 Deep appreciation for people.
We Have A Deep Appreciation For People. We Are All Unique, And We All Have Something To Contribute.
Each position at Clean Team is important to our success, and we recognize the worth and dignity of every individual. We strive to treat each person with respect and to utilize his or her unique talents. And, we seek an atmosphere of complete openness and trust that emphasizes:
Striving for high goals and standards
Development of people to their full potential
Open communication and mutual respect
Close cooperation and teamwork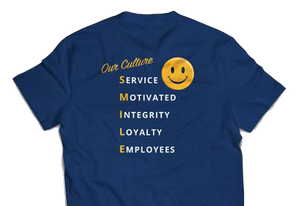 S.M.I.L.E.
S.M.I.L.E. is in Everything We Do - It's the Clean Team Culture
Service
Motivated
Integrity
Loyalty
Employees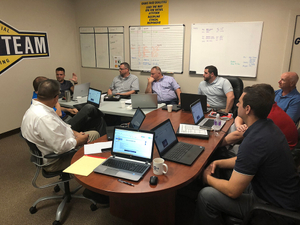 Ongoing Paid Training Programs
Clean Team offers ongoing training programs for our valued employees. If you are reliable, motivated, and hard-working, apply to become part of the Clean Team family!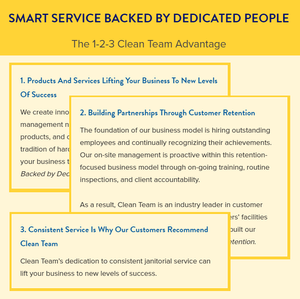 A full explanation of our Clean Team Advantage - Smart Service Backed by Dedicated People can be found here.
They are the keys to our success as individuals and as a company.
What Our Employees Say About Working With Us
I have worked at Clean Team for almost two years. Great Management staff, good training and they care for there employees. If your looking for a part time position highly recommend. -Scott L.
My area manager is always helping out whenever she has time. Any questions i have they are answered right away. I feel appreciated at this job. If you have any issues they work with you. If you're looking for extra money on the side i highly recommend this job. -Teri D.
I have worked with clean team for 4 years. This has been a wonderful experience, and I have made many friends over the years. I reamend our company highly. -John C.
"I am proof that Clean Team invests in its employees as much as the employees invest in Clean Team. I have been with the company most of my adult life. I started as a part time cleaner and worked my way up. Clean Team is a great place to work whether if it's for a little bit of extra money or if you're looking to make a career out of it. If you can show that you're not afraid of hard work, you can go far. Everyone is a team player and we leave no on stranded. We pride ourselves on being professional, detailed, friendly, and flexible. Come and join a great company and be a part of our wonderful growth!" -Samantha H.
"Great place to work for. I have been with the company for over a year. They are very reliable, friendly just all around a great team. If your looking for a cleaning service look no further." -Betty L.
"I worked for 15 years in retail management. I have been with Clean Team for over a year now and I have never been happier. It's a great company to work for!! Clean Team definitely takes care of their people!!" - David B.
"I absolutely love working for Clean Team, They are very professional, They make sure you have all the supplies you need they also make sure your doing your job. Wonderful Company to work :) " - April C.