Clean Team - Local Disinfection Cleaning Company
Business Disinfection Services: The Best Way to Keep Your Business Moving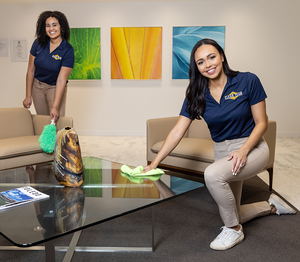 Commercial Disinfection Services
We are committed to making your facility a clean and healthy environment.
Clean Team uses disinfectants that are on the EPA's 'List N'. These include:
Husky 802 Disinfectant (EPA Reg. 10324-167)
Husky 892 Arena Plus Disinfectant (EPA reg. 6836-365)
Husky 800 Neutral Disinfectant Cleaner (EPA Reg. 47371-131)
Husky 805 Neutral 128 (EPA Reg. 47371-130)
Husky 891 Arena Disinfectant (EPA Reg. NSF A1, D1)
Four of these disinfectants offer a dwell time of just 60 seconds to inactivate the Sars-CoV-2 virus. We are monitoring new strains of the virus to make sure our disinfectants remain highly effective options for our clients.
Clean Team also offers electrostatic spraying services for more effective disinfectant application. Our trained professional cleaning team will disinfect all surfaces using a rapid, uniform application of fast-acting chemicals to allow for exceptional coverage in a fraction of the time - using chemicals that boast kill times up to 10 times faster than competitive products.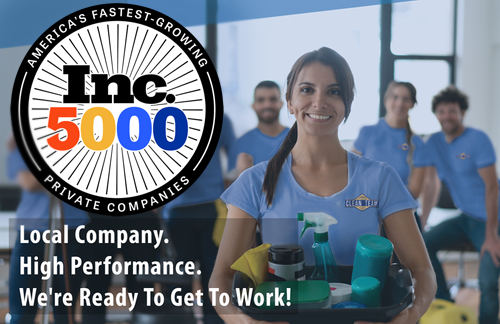 From COVID-19 to cold and flu season, no one wants to get sick. Everyone carries bacteria with them on their skin, in respiratory droplets, and more. Some types of bacteria are harmless and others have the ability to make people sick. These bacteria can be transmitted from person to person in a variety of ways, such as:
Direct contact, like shaking hands

Contact with contaminated surfaces

Airborne (through respiratory droplets)
Infected surfaces present a risk not only to individuals, but to your business as well. In the case of infections like COVID-19, a single case could shut your business down for days or weeks. Keeping your office clean and disinfected can be a difficult task for an individual or a team, especially if there are customers coming in and out of your facility during the day. Running your business and trying to keep everything disinfected is a lot to manage, so why not bring in the professionals?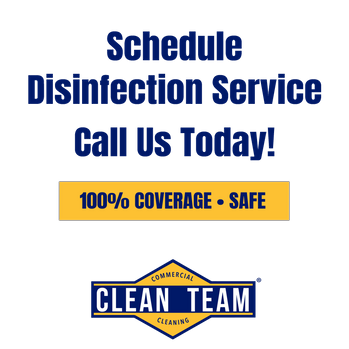 Protecting yourself, your business, and your customers doesn't have to be difficult or complicated. You can hire a corporate disinfection cleaning company to take care of it. If you're looking for commercial COVID disinfection services, look no further. Clean Team will take the stress out of keeping the germs away! We serve a variety of businesses and buildings, including:
Medical offices and facilities

Schools

Commercial buildings

Offices

Warehouses and fulfillment centers

Banks

Government facilities
The most common places for germs to live are high-touch surfaces. Most people touch these surfaces on a daily basis, leaving behind their own germs and picking up other people's. High touch surfaces include:
Light switches

Door handles

Keyboards

Elevator buttons

Touch screens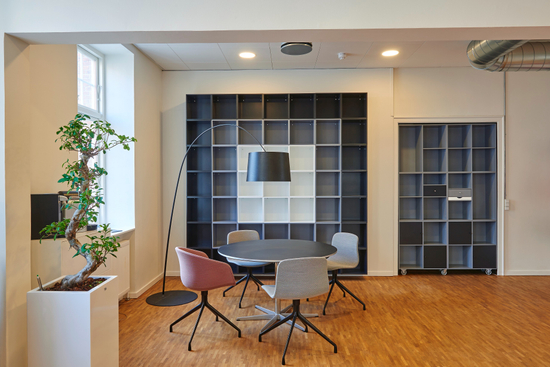 Clean Team uses electrostatic disinfection fogging to perform business disinfection services. It's a touchless application, meaning that all of those high-touch surfaces get hit with a powerful disinfectant, which eliminates germs within 5 minutes and leaves surfaces dry in 10. You don't need to worry about moisture damage to your computers or other belongings- the disinfectant comes out in a fine mist that doesn't stay on surfaces for long.
Hiring a local COVID-19 disinfection company is one of the best things you can do to protect your employees and customers from the virus. Not only will the treatment effectively reduce the risk of illness in your facility, it'll also increase customers' confidence in your business. The very fact that you've hired a commercial disinfection service tells your customers that you care about them and their health!
A clean environment keeps everyone safe and healthy and keeps your business running smoothly. We're all looking forward to getting back to normal life, and thoroughly disinfecting your facility to protect against COVID-19 is one way to achieve that. It's time to turn to Clean Team!
When you need to find a local disinfection cleaning company, you can count on us. We serve cities in Ohio, Michigan, Indiana, New Jersey, and Pennsylvania, and you can find a local office near you.
Don't wait to get your customized cleaning and disinfection plan. Call Clean Team today!
Why Do Building / Facility Managers Choose Clean Team?
Customer Service
When you call our office, you will speak to an actual person. We respond quickly by providing the essential information to our cleaners, supervisors, managers, and office staff. Quarterly reviews to ensure that your expectations are met.
Reliability
We've never missed a day of service. Over 1,000 employees devoted to excellence.
Consistency
High quality is our standard! Ensured by daily sign-offs, weekly inspections and monthly upper management inspections.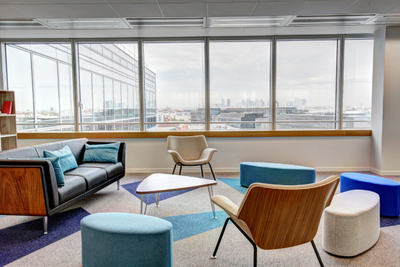 Additional advantages that deliver peace of mind - every time:
The strength of localized management always on call
The financial strength to provide continuous operating stability
The strength of a sense of urgency to customer requests
The strength of a proven system of quality checks and balances
The strength of professional management that eyes every detail
The strength of a well established culture of friendly people that care.
Clean Team Offers Cleaning Services
Restroom Disinfecting
Lobbies
Offices
Board Rooms
Conference Areas
Break Areas
Common Spaces
Buffing
Window Washing
Matting Analysis
Carpet Cleaning
Hard Wood Floor Care
Stripping
Sealing
Waxing
Buffing
Day Porter Services
Odor Control
Electrostatic Fogging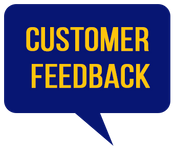 "Thank you again for provide a fabulous, clean and sanitary hands-on play environment for children and families."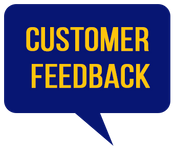 "Thank you for having in your employ a person of character. Doing a job, even doing it well is only one part of being a good employee. Having employees who exhibit good character makes organizations like yours---and mine---the success they are."