Clean Team has provided commercial cleaning services for clients in many industries in Ohio, Michigan and Florida. Our team of janitorial professionals work with each client to customize a program to meet the unique needs of your business. We offer professional cleaning services, carpet and floor care, by trained employees. Read our case studies to see the expertise and value that Clean Team can provide. To speak to someone about our services, please contact us today.
Contact our sales team today to learn how Clean Team can service your facility!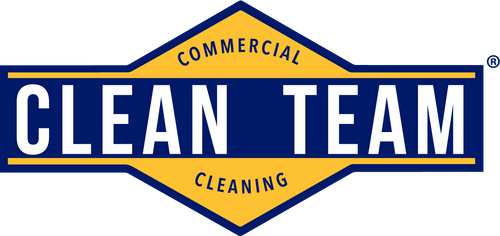 Greenwood Indiana Distribution Center in need of Janitorial Services Fast!
New Distribution Center in Greenwood Indiana opens up fast with an immediate need for janitorial services and day porter services. Clean Team was able to accommodate the request from the new customer and ramp up a startup in two weeks time to have the building staffed for housekeeping services. Clean Team offers distribution center cleaning and warehouse cleaning in several large business parks around Greenwood so it was only a matter of communicating the new need to our managers and getting the team on board!
---------------------
Community College in need of new housekeeping services calls Clean Team.
A community college in Troy Ohio was looking for a change in their cleaning services after reporting that staff was not showing up on a regular basis. The college had decided to outsource the housekeeping duties to Clean Team. After six months on the job we have not and will not miss service. The facility is cleaner and the campus can rest easy that Clean Team can always be counted on!
---------------------
Medical Facility in Midland Michigan in need of a company experienced in terminal cleaning.
A large medical provider in Midland Michigan called on Clean Team to provide terminal cleaning (term cleaning) services for their operating rooms. Having the expertise on how to perform the services correctly, having trained staff, and providing references of other surgical centers cleaned by Clean Team was not an issue. The medical facility is now using clean team for housekeeping services in all areas of the facility.
---------------------
Large Manufacturing facility in Toledo Ohio in need of a company able to disinfect and provide services 24/7.
A large automotive manufacturing company called on Clean Team to provide a bid for cleaning services for their Toledo Plant. Clean Team was able to not only provide the factory a quote on housekeeping and janitorial services, but also for disinfecting services. Clean Team has a staff of over 800 employees who are trained on proper disinfecting practices.
---------------------
Large Facility in need of cleaning services in Battle Creek Michigan.
A large facility with offices, restrooms, break rooms, and plant trash cans needed to change their cleaning services fast. They called Clean Team and were quickly comforted knowing that Clean Team cleans several large fortune 500 companies and are very familiar with cleaning large facilities. Clean Team always only uses W2 employees, are insured and bonded, and every Clean Team employee is professionally uniformed. We continue to grow!
---------------------
Large Medical Provider in Parma Ohio thanks Clean Team.
Clean Team provides quarterly reviews every 90 days with their partners to ensure consistent service is being met. Clean Team is graded by the customer on a scale of 1-5 in five different categories including customer service, communication, supervision, quality of cleaning, and overall degree of satisfaction. After servicing this customer for over 5 years now they still gave us all 5's across the board. With a 97% client retention rate Clean Team has always been committed to creating long term partnerships.
---------------------
Corporate Headquarters in Sandusky Ohio in need of floor care.
A large corporate headquarters for a manufacturing company located in Sandusky Ohio called on Clean Team to provide strip and wax services for their 15 year old VCT (vinyl ceramic tile). Clean Team was able to bring the floor back to life after stripping it down and applying 6 new coats of high solid commercial grade floor finish. The customer thought it was a brand new floor!
---------------------
Lewis Center Ohio Call Center Calls on Clean Team for housekeeping!
A large call center located in Lewis Center Ohio called on Clean Team for help with janitorial services. They had been through 3 different franchise based companies in a course of a year. They were very glad they found Clean Team - a local, family owned and operated cleaning company that has been in business since 1996! Being privately held, Clean Team is able to offer customised and flexible Cleaning programs to all sorts of commercial customers. Call on Clean Team for any call center cleaning needs!
---------------------
Large credit union in Brighton Michigan in need of a company that can expand as they grow.
A large Michigan Credit Union was in need of Clean Team as they continued to open new branches throughout the state. Clean Team was happy to take on new sites in Brighton Michigan! Clean Team has a long track history of cleaning credit unions and banks. Call on Clean Team for any bank or credit union cleaning needs!