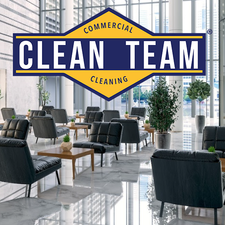 Findlay, Ohio Office
We are Your Valued Partner in Commercial Cleaning.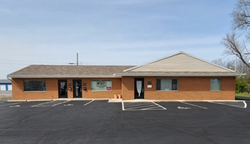 422 E Sandusky Avenue, Findlay, Ohio 45840
Commercial Cleaning Near The Following Cities:

Ada, Arlington, Bluffton, Bowling Green, Celina, Coldwater, Findlay, Kenton, Leipsic, Lima, McComb, Minster, Mt Blanchard, North Baltimore, Ottawa, Piqua, Sidney, St. Mary's, Troy, Wapakoneta and surrounding areas
Professional Commercial Cleaning Services
Businesses We Serve - Hundreds of Satisfied Customers
Our Customized Commercial Cleaning Services Include
Lobbies
Offices
Board Rooms
Conference Areas
Break Areas
Common Spaces
Buffing
Window Washing
Floor Mat Service
Carpet Cleaning
Hard Wood Floor Care
Tile and Marble Floor Care
Stripping
Sealing
Waxing
Buffing
Day Porter
Odor Control
Restroom Disinfection
We serve clients ranging from 250-10,000 employees

5 Commitments to Keeping Our Customers
Clean Team is here to prove we are the best through quality control, customer service, local employees and smart, cost-effective service.
Our 25 years of experience has taught us:
Never miss a day of service
Continually train our associates
Flexible scheduling of your cleaning service
Quality control with building inspections by site managers
Respond quickly to customer concerns
At Clean Team we have professionally trained managers and cleaning associates who are local to the Cleveland area. We value the security and safety of our clients. All employees undergo nationwide criminal background screening before placement at a job site and must wear a uniform while working.
Employees are appreciated within the culture of Clean Team and considered our most valuable asset. Clean Team allows you to focus on becoming the most successful business possible, since we take care of making sure that your facility is ready for business each day.
Clean Team is a leading commercial janitorial service provider and cleaning contractor in the Findlay area. Whether you are a corporate building, manufacturing facility, a healthcare provider, a fulfillment center, an educational facility, or an office space, Clean Team designs a customized cleaning services based off square feet, daily traffic, specific requests, your company policies and price.
Complete Facility Maintenance Cleaning Services
Commercial Facilities and Buildings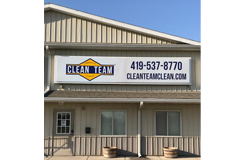 Clean Team Delivers Top Quality Professional Cleaning Services For Findlay Businesses.
Top quality cleaning services make a big difference to your business, both for the health and safety of your customers and employees, but also in the way that customers perceive the quality of your business.
Since 1996, Clean Team has been a leader in providing commercial cleaning services, industrial cleaning services, healthcare janitorial services and medical offices cleaning services to businesses and organizations in Findlay, Lima and Bluffton. Our quality cleaning services and our trusted reliability are the reasons why we are known for being one of the absolute best cleaning companies in Findlay.
When you consider hiring a commercial cleaning company for your business, it pays to get to know your commercial cleaning partner personally. Our Clean Team works closely with each of our clients to develop individualized plans to meet their exact commercial cleaning and disinfecting needs. This way, we can customize a program tailored to meet the needs of your organization.
Our emphasis on thorough training and ongoing quality assurance enables us to provide consistently superior janitorial services, while exceeding every customer expectation. Clean Team prides itself on exceeding customer expectations, while never missing a day of service. Never. When you really take a closer look, you will see that other commercial cleaning companies just don't compare.
We offer an extensive array of professional cleaning services, the area's best office cleaning service, plus carpet and floor care, all managed by trained employees. Included are the commercial cleaning and disinfecting of restrooms, cafeteria services, carpet & hard floor care, window washing, and stripping & sealing floors. And our professional medical offices cleaning service is just what the doctor ordered. You'll love our flexibility. Our janitorial professionals are available to fit your schedule – whether you need day porter services or after-hours cleaning.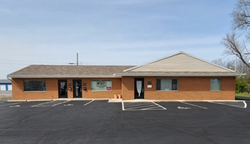 422 E Sandusky Avenue, Findlay, Ohio 45840
Commercial Cleaning Near The Following Cities:

Ada, Arlington, Bluffton, Bowling Green, Celina, Coldwater, Findlay, Kenton, Leipsic, Lima, McComb, Minster, Mt Blanchard, North Baltimore, Ottawa, Piqua, Sidney, St. Mary's, Troy, Wapakoneta and surrounding areas
TAKE CARE OF YOUR TEAM MEMBERS AND THEY WILL TAKE CARE OF THE CUSTOMER
At Clean Team, employee satisfaction is a priority, and management works hard to find and retain the best people. In fact, many employees have over 15 years of service with the Clean Team family. Meet just some of our team members.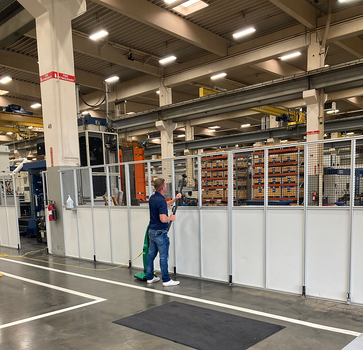 We take pride in the area's you care about the most.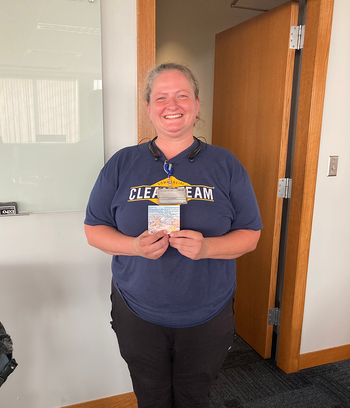 Starfish award for going above and beyond.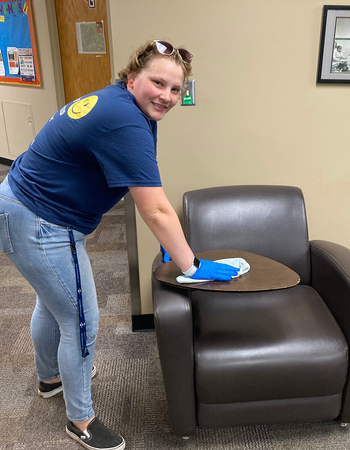 Clean and sterile student seating.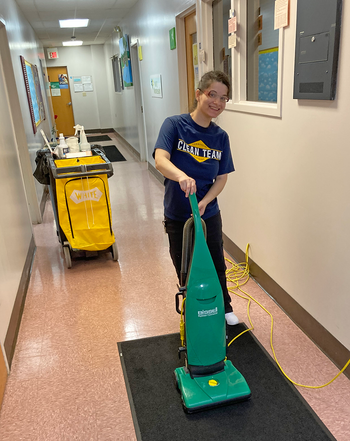 Clean rugs are safe rugs.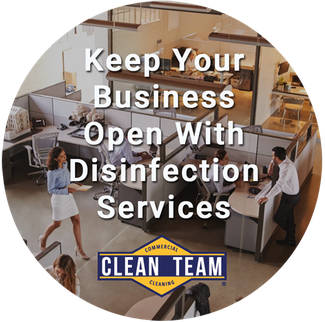 Clean Team Is Your Local Disinfection Company
Infected surfaces present a risk not only to individuals, but to your business as well. In the case of infections like COVID-19, a single case could shut your business down for days or weeks. Keeping your office clean and disinfected can be a difficult task for an individual or a team, especially if there are customers coming in and out of your facility during the day. Running your business and trying to keep everything disinfected is a lot to manage, so why not bring in the professionals?
Protecting yourself, your business, and your customers doesn't have to be difficult or complicated. You can hire a corporate disinfection cleaning company to take care of it. If you're looking for commercial COVID disinfection services, look no further. Clean Team, the cleaning contractor, will take the stress out of keeping the germs away!
So when you need a local disinfection cleaning company in the Findlay area near you, don't hesitate. Contact Clean Team to receive your fully customized commercial cleaning and disinfection plan today –
Professional Affiliations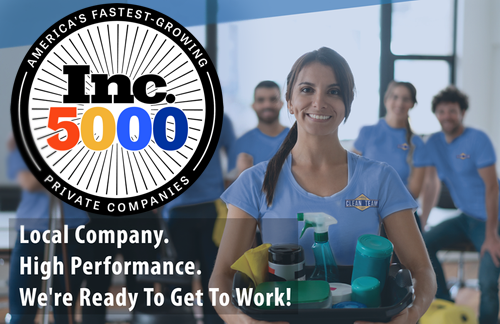 Clean Team is the commercial cleaning company near you
When searching for "Findlay Ohio Professional Cleaning Services Near Me", Clean Team is ready and available. We service all of Findlay. Depending on your location one of our branches is most likely nearest you.
Hopefully when you say Hey Siri, Alexa, or Hey Google that you want to search "disinfection services" or "commercial cleaning companies", we are the first choice.
Look no further on the "near me" search than Clean Team. We are the cleaning contractor that will get you a customized cleaning plan that will keep your facility disinfected.
Our Findlay office Provides Professional Cleaning Services To the following zip codes
43413

44817

45840

45801

45804

45805

45854

45806

45807

45809

45889

44804

45814

45890

45872

45881

45867

45816

45858

45841

45839
Our Findlay office Provides Professional Cleaning Services To the following counties
Hancock County

Sandusky County

Seneca County
Clean Team is partnering with a major retail distributor in Findlay, Ohio
Clean Team has been working with this customer for over 5 years. Over the years, Clean Team has expanded its service with the client by provide paper products and floor care service. With Covid concerns, Clean Team has provide additional disinfecting services including sprays and touch point cleaning.
Clean Team is able to support additional cleaning requirements as needed.
Contact us today to clean your distribution facility!