Manufacturing Building Cleaning Services
Experienced, Highest-Quality Janitorial Services
Manufacturing cleaning services are a specialty of Clean Team
We're a leading regional commercial janitorial company headquartered in Ohio, with offices in Michigan, Indiana, New Mexico, New Jersey and Pennsylvania.
We complete a building analysis and customize a cleaning services plan.
Our professional cleaners service many types of buildings, including all facilities such as:
Manufacturing Plants
Automotive Manufacturing
Steel Fabrication
Foundries
Metal Fab
Tool and Die
Factories
Industrial Buildings
…and more!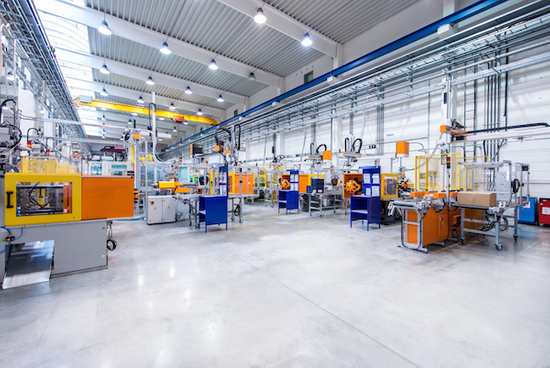 Manufacturing Facility Cleaning
Clean Team is highly experienced in the manufacturing markets and able to ensure a clean, safe, and healthy environment for your employees. We can design a customized cleaning program to fit the needs of any facility such as offering day porter shifts and floor scrubbing programs. There are many important factors when making a decision on which janitorial cleaning service company to hire, but three are crucial.
Safety is number one. Clean Team was awarded the Bureau of Workers Compensation Safety & Hygiene Award for the 10th consecutive year, Clean Team's employees are well educated in the do-s and don't-s of the workplace. We train our employees to follow the safety protocols of both Clean Team and the company in which they are servicing.
The second crucial factor is hiring the right person for your facility. At Clean Team, prior to being hired, all applicants undergo a nationwide criminal background check. Once cleared, the individual will be interviewed by an experienced hiring manager and then trained at the Clean Team Training Facility. Finally, the employee is given specific instruction alongside a manager at your location.
The last crucial factor is Quality. Each geographic area that we service is assigned a manager that will make frequent visits to your facility to inspect the work that is being done by our cleaning staff. Some visits are announced, some are not. All of this is to ensure that you are receiving the highest level of service.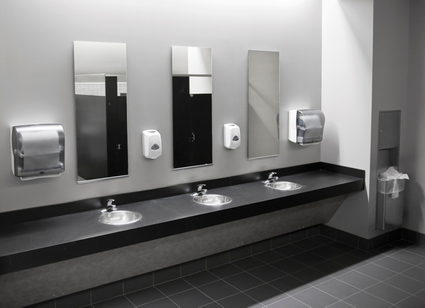 A Way to Reduce Costs
Cost-savings alone can be a good enough reason for businesses to begin outsourcing commercial cleaning. Retaining in-house employees is a very expensive endeavor that includes payroll tax, salary, and benefits (insurance, 401(k), vacation, and sick pay, etc.). Therefore, outsourcing janitorial services can help you control operating costs.
Additional costs can be saved when safety management systems are in place which include professional commercial cleaning services. Lost productivity (due to health and safety issues) costs businesses $60 billion* a year! Additionally, businesses spend $170 billion annually on costs associated with occupational injuries and illness. However, those facilities that focus on safety and health enjoy diminished liability claims.
Quality & Technology
At Clean Team, our tools, technology, and professional training ensure high quality results and efficiency. Call us today for your free quote on factory warehouse cleaning services.
Call Today to Maintain a Clean Facility
As the preferred choice among cleaning contractors for area government facilities, Clean Team is dedicated to providing a clean and healthy environment. So don't just ask where to look for cleaning near me, ask where are the best facility cleaning services near me.
Contact us today for your free quote on commercial cleaning services at (419) 537-8770.
Our Services Include:
Restroom Disinfection
Lobbies
Offices
Board Rooms
Break Areas
Buffing
Window Washing
Matting Analysis
Carpet Cleaning
Hard Wood Floor Care
Tile and Marble Floor Care
Stripping
Sealing
Waxing
Buffing
Day Porter Services
Odor Control
Special Event Services
Clean Team is a leading regional commercial janitorial company and service these local areas.