An Industrial company in Northwest Ohio hired Clean Team, a commercial cleaning company strip and wax their VCT floors.
The large auto part manufacturer had a tough time keeping their break room floor clean due to the large amount of dirt that is tracked in by employees. Clean Team, a local commercial cleaning company in Northwest Ohio, suggested to have the floors fully stripped and waxed to bring the life back to the floor. Clean Team has designated floor waxing technicians who only do floor work. The VCT floor had little to no wax remaining and a full strip and wax was necessary. Below are before and after pictures of the manufacturers stripped and waxed floors.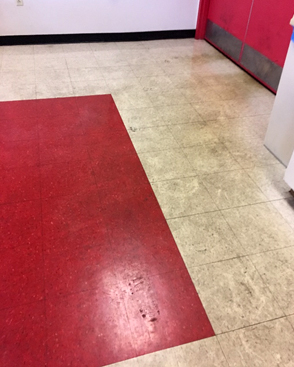 Soiled VCT Floor in Employee Break Room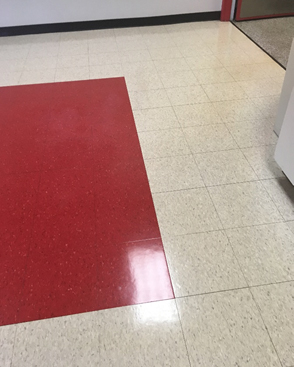 VCT Floors stripped and waxed by Clean Team renewed their shine.