Facility Maintenance and Cleaning Services
Commercial Facilities Should Always Look Their Best, Let Us Get Your Facility Shining!
Serving Ohio, Michigan, Indiana, New Jersey and Pennsylvania Class A Offices with First Class Service
We work with area businesses in Ohio, Michigan, Indiana, New Jersey and Pennsylvania to complete a building analysis and customize a cleaning services plan.
Take the First Step Towards a Clean Facility Today!
Facility maintenance for large buildings is no easy task. That's why it may be the easiest and most financially intelligent move for you and the tenants in your large commercial building to seek out a commercial building maintenance company.
Multi-tenant commercial buildings see high traffic coming through the building every day, depositing dirt along the way. In the times of COVID, there's also the concern of keeping your commercial facility germ-free, which is difficult to do with hundreds of people in and out all day long.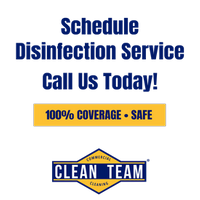 Don't Worry About A Thing!
Facility maintenance companies like Clean Team take the worry out of your hands. Hiring a company to take care of general building maintenance means that the common areas in your multi-tenant commercial building stay clean without you having to hire a full-time custodial staff. Working with a separate company to care for your building can save you a lot of hassle and simplify the process of going through payroll. Your tenants may benefit as well. When you hire a facility maintenance company, they may clean your tenants' suites as well as common areas. When you set up your cleaning plan with the company, be sure to ask them about your options.
Truly, The Ultimate Deal!
A building maintenance company doesn't just take care of the inside of your commercial multi-tenant building, they'll often take care of the outside as well. This means no more overflowing trash cans and no more worrying about tenants and customers slipping on ice in the wintertime. Though landscaping is typically handled separately, a facility maintenance company can handle taking out the trash, salting and/or shoveling sidewalks, window cleaning, and more.
Consistency Is The Key To Great Quality
Quality isn't just a talking point at Clean Team. It is a standard that we live and work by. We pride ourselves on delivering the high-quality service that our corporate clients not only need, but demand. Our system of checks and balances is designed to cover every detail:
We begin every day with a "kick-off" meeting where our managers and team leaders discuss each building to be serviced that day to ensure quality service
We don't just clean, we disinfect – which is mission critical for Covid-19
Daily Reviews of our timekeeping software provide complete accountability for every employee
We offer our clients their choice of flexible scheduling to meet every need
Convenience – we offer you a single source for your supplies
Clean Team can professionally strip and wax your floors
All Clean Team members are trained to inspect their area before completion
In addition, our supervisors and managers constantly inspect our work
We schedule daily 4pm management meetings to review all requests to ensure follow up – and customer satisfaction
Now, Is The Perfect Time, Call Today To Get The Clean You Deserve!
Clean Team is the top commercial building maintenance company in Ohio and the Midwest and we're here to make business owners' lives easier. Why worry about hiring and keeping track of a janitorial staff when you could contract with one company for all of your facility maintenance needs? Whether you're located in Ohio, Michigan, Indiana, or even New Jersey, there's a Clean Team franchise ready to help you simplify caring for your multi-tenant commercial building.
Contact us today for your free quote on your commercial facility cleaning services at (419) 537-8770.
Our Services Include:
Restroom Disinfection
Lobbies
Offices
Board Rooms
Break Areas
Buffing
Window Washing
Matting Analysis
Carpet Cleaning
Hard Wood Floor Care
Tile and Marble Floor Care
Stripping
Sealing
Waxing
Buffing
Day Porter Services
Odor Control
Special Event Services
Clean Team is a leading regional commercial janitorial company and services these areas: