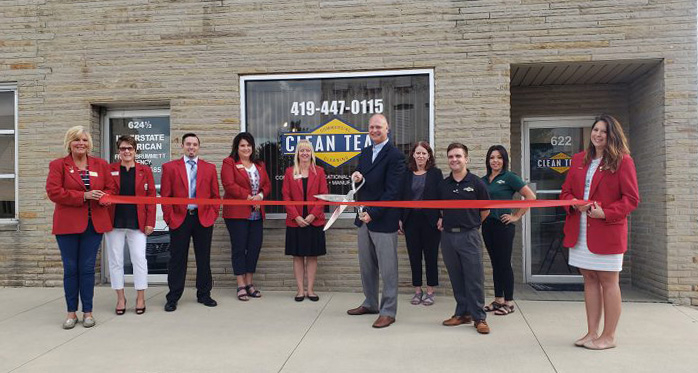 Clean Team lays down roots in Fremont
By RACHEL WYNKOOP
Chamber of Commerce of Sandusky County
"I knew I wanted to be in business for myself. I was 18 years old, had saved $5,000 dollars. I decided to give it a shot." Bob Armbruster stated.
In 1996, that shot paid off for Clean Team owner Bob Armbruster. 25 years later, Clean Team employs 600 people and has been able to branch off to form its sister company, IntegriServ Cleaning Systems, a franchise that help people start and run their own cleaning companies.
"My brother is vice president of sales; my sister has done telemarketing sales for us. It is a family business. We really care about people and that's what's important. When we could buy this building, it made us feel local. The people that work for us here (Fremont) are local. They live here. They work here. They play here and go to school here," said Armbruster.
Clean Team offers commercial cleaning services from large office spaces to medical facilities. The Fremont office covers Bellevue, Bucyrus, Elyria, Fostoria, Fremont, Norwalk, Ottawa, Sandusky, Tiffin and Upper Sandusky. Kevin Cola, branch manager at the Fremont location, can be reached at 419-537-8770. You can also visit cleanteamclean.com for information.
Jill Simpson, CEO/President of the Chamber of Commerce of Sandusky County, along with Chamber Ambassadors celebrated Clean Team with a ribbon cutting on Monday morning.
Contact our sales team today to learn how Clean Team can service your facility!