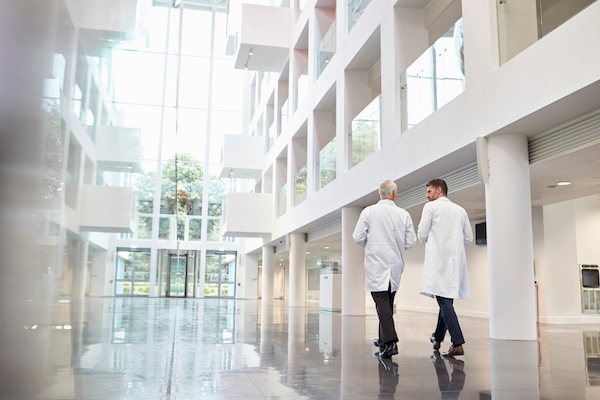 Medical Cleaning Services
Clean Team understands the importance of a clean, sanitized medical environment and exhibits that in each and every facility that we service!
We have over 23 years of cleaning experience in the medical industry:
Surgical centers
Hospitals
Dental facilities
Physician offices
Ambulatory care providers
Outpatient surgery facilities
Infusion centers
Group practices as well as office-based surgery
Clinical laboratories, including independent or freestanding laboratories
Blood transfusion and donor centers
Dialysis centers
Other health care locations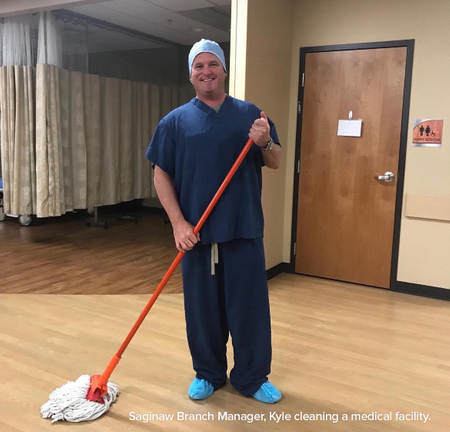 We understand the exceptional level of cleaning expected at medical facilities. A clean, healthy environment is essential for the safety and happiness of employees and patients; and that is why we train our cleaning associates on the importance of sterilization and sanitation, including the prevention of cross contamination, for total overall cleanliness.
Clean Team is consistent! We understand that cleaning your facility on a regular schedule is the best way to prevent the spread of germs, bacteria, and viruses. Clean Team takes great pride in the fact that they have never missed a day of service. Your business can rely on us, to service your building each and everyday.
Clean Team is dedicated to providing a clean and healthy environment for your medical facility!
We are the leader in medical office janitorial services.
Call us today for your free quote on medical office cleaning (419) 537-8770.
Our Medical Cleaning Services Include:
Restroom Sanitization
Lobbies
Offices
Board Rooms
Break Areas
Buffing
Window Washing
Matting Analysis
Carpet Cleaning
Hard Wood Floor Care
Stripping
Sealing
Waxing
Buffing
Day Porter Services
Odor Control