Post construction cleaning services for commercial buildings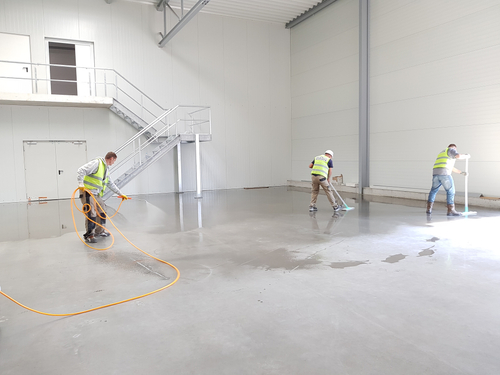 After renovations or new construction is completed you may be eager to showcase your new building, but there's one more important step that needs to be done before your building truly shines - post construction clean up. Whether you had new flooring installed, your cabinets replaced, or an entire new office built out, construction work can kick up quite a mess. While the contractors may do a quick clean after finishing a project, they probably won't get all the dust and dirt that tends to hide in nooks and crannies. Our highly trained professionals have the experience to provide comprehensive services that will have your property looking like new. At Clean Team, we offer several post construction cleaning services for you to choose from. No matter what service you choose, we'll make sure your new commercial building is clean, inviting, comfortable and safe from any hidden debris left behind like nails, dust, glass and wire.
After Renovation cleaning down to the last detail
Our post construction cleaning experts will ensure your commercial property shines from floor to ceiling. Construction and drywall dust can settle anywhere, so we pay close attention to the fine details such as trims, horizontal ledges, baseboards, light fixtures, and much more. After we've cleaned every surface possible, we double check to ensure your building is ready for service.
Our post construction services include:
Cleaning lights

Dusting air diffusers

Dusting window sills and all molding

Spot cleaning walls

Cleaning cabinets

Cleaning interior glass

Cleaning and polishing restroom fixtures

Dust mopping and/or damp mopping hard surface floors

Vacuuming carpets

And more!
Clean Team is a leading regional commercial janitorial company and service these local areas