Professional Cleaning Business For Commercial Buildings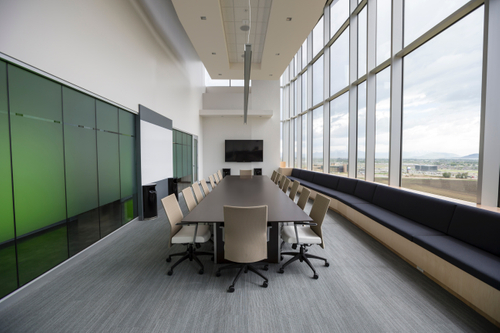 Do you keep searching for "Reliable commercial cleaning business near me" without any luck? Look no further! Clean Team is your dependable cleaning business to ensure a pristine work environment! If you're tired of replacing your janitorial services due to their lackluster cleaning or poor follow-through, it's time to go with the team that is still aiming for the highest standards every day.
At Clean Team, we provide the expertise, professionalism and equipment to deliver exceptional results you can depend on day and night. As a professional cleaning business, we at Clean Team know the importance of a clean, hygienic work environment. That's why we provide custom cleaning services to ensure your facility provides a sparkling clean first impression to customers and keeps your employees happy and productive. Do you need any special services or extra attention paid to certain areas within your facility? As a commercial janitorial business, we will work with your facility's schedule and cleaning priorities to keep your business clean and running uninterrupted.
Our cleaning services are designed around the specific sanitation and hygiene concerns of all different industries. We will take the time to create a custom cleaning program designed with you and your industry in mind. We tailor our cleaning services around the size of your workplace, the type of building you're in, and any furnishings or equipment you need cleaned. From medical facilities, industrial or manufacturing, office buildings, to educational or religious spaces and car dealerships. No matter what the type of business you run, Clean Team has the training, experience, products, and systems to keep your business sparkling!
Whether you're a business owner, property manager, facility manager or regional manager, we're here to help your commercial property remain clean, healthy and productive! Contact us today for an estimate!