RJS Janitorial of Buffalo, New York is Now a Clean Team Company!
Clean Team, Inc Acquires RJS Janitorial, Expanding Presence in the Greater Buffalo Area
Buffalo, New York - June 30, 2023 Clean Team Inc., a leading provider of comprehensive janitorial services, is pleased to announce the successful acquisition of RJS Janitorial, a well-established janitorial service provider serving the greater Buffalo area, for over two decades. This strategic move further strengthens Clean Team's commitment to delivering exceptional commercial cleaning solutions and extends its reach in the Western New York region.
With the completion of this acquisition, Clean Team Inc. gains not only a respected name in the industry, but also a wealth of experience and a loyal customer base. The integration of RJS Janitorial's operations will enhance Clean Team's ability to serve clients in Buffalo and surrounding areas by leveraging synergies and offering a wider range of customized services.
"As we embarked on our journey to secure the ongoing prosperity and expansion of RJS Janitorial, our foremost objective was to identify an organization that shares our values and passion for being employee and customer focused. We discovered that Clean Team perfectly embodies these qualities, placing utmost importance on their employees and customers. We are thrilled that RJS Janitorial has become a part of the Clean Team family and has a bright future ahead!!" Said Kevin Galvin Owner/ RJS Janitorial
"We are excited to welcome RJS Janitorial to the Clean Team family," said Scott Webb, COO of Clean Team Inc. "Their long-standing reputation for reliability, professionalism, and commitment to customer satisfaction aligns perfectly with our values. By combining our strengths and resources, we will be able to deliver even greater value to our clients."
Founded over 20 years ago, RJS Janitorial has earned a solid reputation for its attention to detail, quality service, and personalized approach. Their team of highly trained professionals has consistently provided top-notch cleaning solutions to a diverse range of industries, including commercial offices, healthcare facilities, educational institutions, and more. With the acquisition, RJS Janitorial's existing clients can expect a seamless transition and access to an expanded suite of services.
"We are super excited to have the opportunity to enter into the Buffalo market! The values from the team at RJS are very aligned with the core values of Clean Team which are all centered around taking care of the customers and employees. We see a lot of growth potential as well making this new branch very attractive on multiple levels!" Said Jim Armbruster, Vice President of Sales
The acquisition of RJS Janitorial further reinforces Clean Team's commitment to growth and continuous improvement. By combining the expertise of both companies, Clean Team will strengthen its market position in the Buffalo area, expand service capabilities, and offer enhanced value to existing and prospective clients.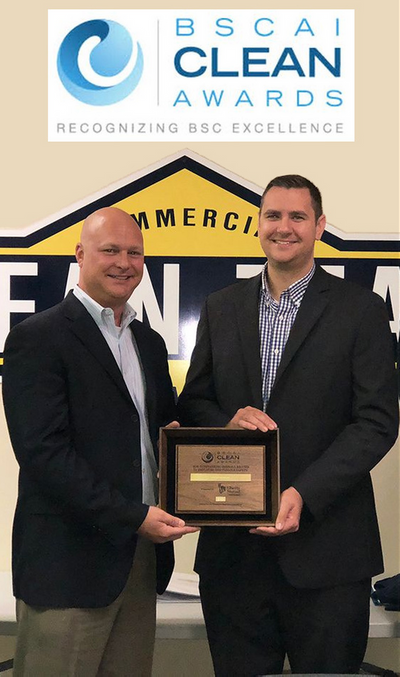 About Clean Team
Clean Team, Inc began in 1996 in the Toledo, Ohio area offering commercial janitorial services. The company was started by Bob Armbruster. Over the years, Bob grew the business through sales and providing good service.
Eventually, the company began purchasing other commercial janitorial providers along the way. This enabled the company to further expand itself, yet still provided high quality service.
Currently, Clean Team has a variety of locations, each staffed with local management and trained team members. Clean Team has a strong vision of providing all customers with a healthy and cost effective way to operate their individual business.
Clean Team has been a long standing member of Building Service Contractors Association International (BSCAI).
We have experience in servicing a wide variety of facilities including healthcare, manufacturing, distribution/fulfillment, educational and office buildings.
Our services are broad enough to cover all of your needs including full janitorial services, hard floor care, carpet care, porter services, electrostatic disinfection.