Clean Team Prides Itself On Offering Top Quality Janitorial Services To Businesses In Fremont
Since 1996, Clean Team has been a leader in providing top quality janitorial services to businesses in Fremont, Elyria, Sandusky, Tiffin and the surrounding communities. Our team personally works with each client to develop individualized plans targeting their exact commercial cleaning needs. We offer an extensive array of services, such as, cleaning and disinfecting restrooms, cafeteria services, carpet & hard floor care, window washing, and stripping & sealing floors. Our janitorial professionals are available to fit your schedule- whether you require day porter services or after-hours cleaning.
Our emphasis on thorough training and ongoing quality assurance measures allows us to continually provide superior janitorial services, while exceeding our customers expectations.
Contact Clean Team to receive your fully customized commercial cleaning plan!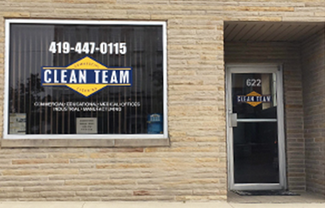 Fremont, Ohio Office
419-447-0115 | 419-447-0145 (fax)
t.edwards@cleanteamclean.com
622 West State Street Fremont, Ohio 43420
Serving: Bellevue, Bucyrus, Elyria, Fostoria, Fremont, Norwalk, Ottawa, Sandusky, Tiffin, and Upper Sandusky
Our Many Satisfied Clients Include:
Churches
Building Facilities
Banks and Credit Unions
Government Facilities
Condominium Associations
Medical Facilities
Owner-Occupied Office Buildings
Third-Party Managed Office Buildings
Arenas and Theaters
Our Customized Commercial Cleaning Program Includes:
Restroom Disinfection
Lobbies
Offices
Board Rooms / Conference Areas
Break Areas / Common Spaces
Buffing
Window Washing
Matting Analysis
Carpet Cleaning
Hard Wood Floor Care
Stripping
Sealing
Waxing
Buffing
Day Porter Services
Odor Control
Why Choose Clean Team?
Reliability - We have never missed a day of service
Highly trained associates
We offer flexible scheduling
Quality control - building inspections by site managers
Respond quickly to customer concerns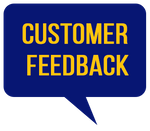 "Thank you for having in your employ a person of character. Doing a job, even doing it well is only one part of being a good employee. Having employees who exhibit good character makes organizations like yours---and mine---the success they are."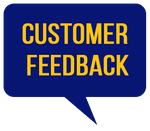 "Thank you again, John, for partnering with the MMCM to provide a fabulous, clean and sanitary hands-on play environment for children and families. Thank you once again."
Clean Team is here to prove we are the best Through quality control, customer service, local employees and client retention
Clean Team is a leading commercial janitorial service provider in the Fremont area. Whether you are a manufacturing facility, a healthcare provider, an educational facility, or a small office, Clean Team designs a customized cleaning program based off square feet, daily traffic, specific requests, your company policies and price.
At Clean Team we have professionally trained managers and cleaning associates who are local to the Fremont area. We value the security and safety of our clients. All employees undergo nationwide criminal background screening before placement at a job site and must wear a uniform while working.
Employees are also appreciated within the culture of Clean Team and considered our most valuable asset. Clean Team allows you to focus on becoming the most successful business possible, since we take care of making sure that your facility is ready for business each day.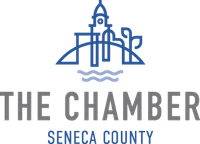 Our Fremont Office Provides Professional Cleaning Services To The Following Zip Codes:
43420
43001
43003
43004
43005
43006
43007
43008
43009
43010
43011
43013
43014
43046
43047
43048
43050
43054
43055
43056
43058
43060
43061
43062
43064
43065
43066
43067
43068
43070
43071
43072