Toledo / Northwest Ohio Office
Commercial Cleaning Services
We're one of the leading commercial cleaning services in the Northwest Ohio area. We work with businesses in Maumee, Sylvania, Perrysburg and the surrounding communities to provide the best commercial cleaning services.
You can connect with many other area Toledo businesses that trust us to provide superior quality commercial cleaning services. We make sure your employees, clients and vendors are welcomed into a clean facility each day.
Our team of janitorial professionals work with each client to customize a program to meet the unique needs of your business.
Toledo Northwest Ohio Office
419-537-8770 | 419-537-8790 (fax)
b.perry@cleanteamclean.com
7445 Airport Hwy, Holland, OH 43528
Serving Ohio: Bowling Green, Defiance, Findlay, Maumee, Monclova, Napoleon, Northwood, Oregon, Perrysburg, Sylvania, Swanton, Toledo, Waterville and Wauseon.
Who We Provide Clean Service For
Churches
Building Facilities
Banks and Credit Unions
Government Facilities
Condominium Associations
Medical Facilities
Owner-Occupied Office Buildings
Third-Party Managed Office Buildings
Arenas and Theaters
Our Commercial Cleaning Services Include:
Restroom Sanitation
Lobbies
Offices
Board Rooms / Conference Areas
Break Areas / Common Spaces
Buffing
Window Washing
Matting Analysis
Carpet Cleaning
Hard Wood Floor Care
Stripping
Sealing
Waxing
Buffing
Day Porter Services
Odor Control
Why Choose Clean Team?
Reliability - We have never missed a day of service
Highly trained associates
We offer flexible scheduling
Quality control - building inspections by site managers
Respond quickly to customer concerns
Growth. Retention. People
Smart, Cost-Effective Service | Customer Retention
Reliable Management | Trained Personnel | Dedicated People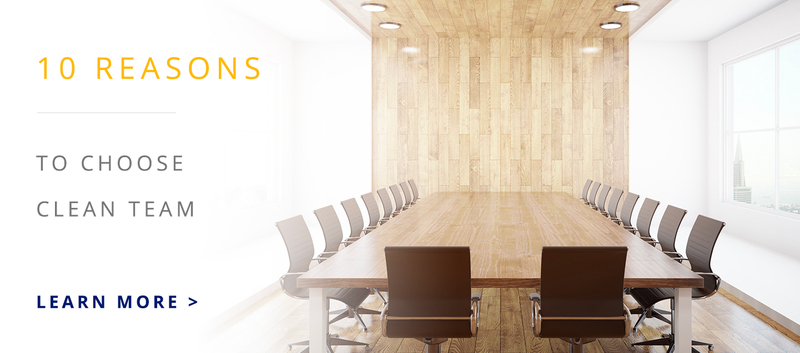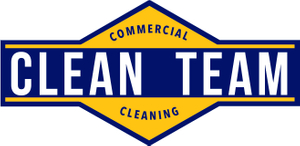 "Clean Team has also provided us with impeccable floor stripping and waxing services. We are extremely impressed with the professional cleaning services that are being performed on a daily basis at our facility. I would recommend Clean Team for any of your janitorial needs and services."
- MRO/Commodity Buyer
Clean Team Offers Quality Janitorial Services to Toledo Businesses
Clean Team is a leading commercial janitorial service provider in the Toledo area. Whether you are a large manufacturing facility, a mid-size healthcare provider, an educational facility, or a small office, Clean Team is capable of designing a customized cleaning program to meet your business' professional cleaning needs.
At Clean Team we have professionally trained managers and cleaning associates who are local to the Toledo area. We value the security and safety of our clients. All employees undergo nationwide criminal background screening before placement at a job site and must wear a uniform while working.
Clean Team is the best way for Toledo-based businesses to keep their facilities sanitized and operational. Clean Team allows you to focus on becoming the most successful business possible, since we take care of making sure that your facility is ready for business each day.